2020 Crab & Cruise®
All-you-can-eat Maryland crab feast in the Crab Capital of the World.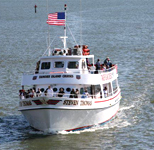 Click here for the
2020 Event Schedule



Sending Gifts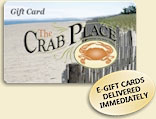 Sign Up & Save
Get super deals and discounts available only
from our e-newsletter.

Media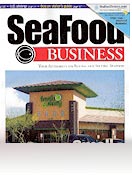 Cookbooks

Maryland Seafood Cookbook

Want to cook like a real Marylander? These cookbooks are chock-full of fantastic tried-and-true specialties. Definitely a must for every gourmet kitchen. Rebecca Bent was born in Baltimore, Maryland and grew up spending weekends on the Bay learning to crab and fish. Whitey Schmidt is known for his love of crabs and for mouthwatering crab recipes. Both have written outstanding seafood cookbooks.

Down at the Shore Cookbook Special
| | |
| --- | --- |
| | |
Cookbooks

Rebecca Bent has authored several cookbooks and has appeared on over 20 live television and radio segments across the United States. She has been featured in publications such as Forbes, The Wall Street Journal, Glamour, USA Today, Variety, Baltimore Sun, and others. Her photography has been featured in numerous best-selling cookbooks. Her favorite things to photograph are crabs and shore scenes.

Courtesy of the author.

Recipe

Scallop Cakes with Hummus
For the Hummus:
½ cup your favorite hummus
1 tablespoon fresh parsley leaves, finely chopped
1 pinch chili powder, to your liking

For the Scallop Cakes:
2 tablespoons olive oil
2 tablespoon Shallots, finely chopped
12 ounces Scallops
1 teaspoon minced Ginger (store-bought)
1 teaspoon Garlic paste
1 teaspoon finely chopped fresh Chives Leaves
¼ cup crusted oyster crackers
1 egg
Optional: 4 burger buns, toasted or a wrap
1 handful of greens, divided among the 4 burgers

Prepare the hummus. In a medium bowl combine the hummus, parsley, and chili powder and mix until well combined. Set aside.

Prepare the scallop cake. In a large sauté pan over medium heat slick the pan with 1 tablespoon of olive oil. Sauté the shallots and for 7 minutes or until they soften. When the shallots are done, scrape them into a food processor. Wipe down the pan and set it back on the stove. Add the scallops, ginger, garlic, chives, oyster crackers, and egg into the food processor and pulse until a paste is formed.

When the scallop mixture starts to come together, create 4 equal burgers and fry them in 1 tablespoon of olive oil in the pan over medium low heat. Cook the burgers for 4 minutes with a lid, flipping half way through.

The burgers are done when the scallops are opaque and a golden crust is formed. Served on a toasted bun and a handful of greens or tucked in a wrap. Include a dollop of hummus.

To bake the scallop cakes instead of frying preheat the oven to 350F and bake for 20 minutes or until golden brown.

Yield: 4 servings

Find more great CrabPlace.com recipes and reviews on Facebook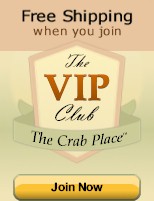 Only $59
Get
0
additional months
FREE
when you join our
VIP Club

It's Why So Many Trust Us for Fantastic Seafood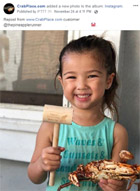 See What Customers are Saying on Facebook

Customers Say
"The Rebecca Bent copy of Down at the Shore Cookbook is a great addition to anyone's collection! The full color illustrations are most fantastic! I am salivating and making my Oh-la-la's over all of Rebecca's recipes! My nick-name, Flying Nosh, comes from being a 747 pilot for United Airlines. Flying all over the globe I stick my nose into every restaurant kitchen, large and small, and have become a rather experienced chef/connoisseur.... We, my family, had a most fantastic Maryland crab feast yesterday! And, today, Friday, we will still be noshing through the night on more of your wonderful steamed crab! Thanks so much for the personal touch! You have a devoted fan! I will spread the word throughout the cosmos...."
C. Troutman
---
"To all the wonderful employees of The Crabplace, I cannot express to you how very wonderful it is to do business with you. I am truly a coastline person, living in a land-locked Midwestern suburb of Chicago, Illinois. We do have a nice supply of seafood within the last decade to the general public, however, nothing compares to the quality of your product that I have so sweetly enjoyed over the weekend. I have enjoyed some wonderful oysters here around the Christmas holidays, but only in my dreams and on television have I had pleasure of such wonderful soft shell crabs! The freshness, quality, outstanding SIZE, as well as the almost immediate delivery of fresh seafood, nice and cold and sealed perfectly. I felt as privileged as Julia Child in preparing my dinners for the last four nights. I am so very glad I stumbled across your web page and within seconds was able to place my first order. There will be many forth coming. Thank you again."
Mary L., Illinois