Crab & Cruise

You're invited to join CrabPlace.com fans in Treasure Island, FL for the 2014
Crab & Cruise Florida
October 4

Product Search
Find what you need fast.

Sending Gifts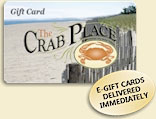 Media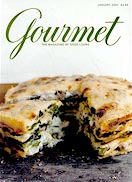 Guaranteed Delivery on the Day YOU Choose

-

Pick the Arrival Date during Checkout
Gulf Shrimp

Versatile and Delicious!

Gulf shrimp have a mild, sweet flavor and a satisfying texture. They may be seasoned and steamed, poached, grilled or sautéed. Serve shrimp as an appetizer, use them in creole, or broil them with butter and garlic for a lobster-like feast. Our Gulf shrimp are sold fresh by the pound, ready for your favorite shrimp recipes.

Big Momma Shrimp Sale


5-Star Review
Five Star rating for sure. Both my orders for my Daughters...one in New Jersey, and one in Florida arrived as promised and designated, and on time I might...
More
See All Reviews
| | |
| --- | --- |
| | |
Gulf Shrimp

Fresh shrimp are dry and firm. Fresh shrimp can be consumed immediately, refrigerated for a few days or stored in your freezer for use at a later date. Shrimp in the shell are called "green." Allow about 1 pound of green shrimp, or ½ pound cooked shrimp without shells for three servings. In buying, a rule of thumb is that 2 to 2½ pounds of shrimp in the shell gives only about 1 pound cooked shelled shrimp, or 2 cups.

Shrimp may be cooked in the shell or unshelled, but the shells add considerable flavor. Shelling is easy before or after cooking. A tug will pull the body shell from the tail. De-vein shrimp using a small pointed knife or the end of a toothpick.

Never overcook shrimp. If they are fresh, drop them into boiling stock or water. Reduce the heat at once and simmer 3 to 4 minutes. Remove them from the heat before they curl up. Drain at once to prevent overcooking. To cook frozen shrimp, drop them frozen into boiling stock or water and then count the time from when the stock comes to a boil again.

Recipe

Deep-Fried Shrimp
1 cup all-purpose flour
1 tablespoon smoked sweet or hot paprika
3 large eggs
1½ cups bread crumbs, or crushed crackers, or panko
2 pounds large shrimp, peeled, deveined, tails left on
olive oil or vegetable oil for deep-frying
salt to taste

In a medium bowl, stir the flour and the paprika together. Break the eggs into another medium bowl and beat them with a fork for 1 minute. Place the bread crumbs in a third medium bowl.

One at a time, dredge the shrimp in the flour mixture, shaking off the excess. Dip them into the beaten eggs, then into the bread crumbs, pressing to make the crumbs adhere. Place the breaded shrimp on a rack set over a sheet pan. When all the shrimp are breaded, transfer the rack and sheet to the bottom shelf of your refrigerator and let them rest, uncovered, for 1 hour.

In a deep kettle or electric deep-fryer, heat the oil to 350 degrees. Fry the shrimp, in batches if necessary to avoid overcrowding, for 2 to 3 minutes or until golden brown. Drain on paper towels, sprinkle with salt, and serve.

To add more flavor to the breading, add a pinch of one of these great ingredients:

ground curry
dried rosemary
Italian seasoning
Old Bay
dried thyme
coconut flakes
Tabasco
chili powder

Yield: 4 servings

Find more great CrabPlace.com recipes and reviews on Facebook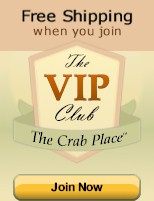 Free Shipping on
Fresh Shrimp
when you Join
$20 Off All Air Orders
Exclusive Deals & Discounts

It's Why So Many Trust Us for Fantastic Seafood

Bayside Pub Shrimp